Table of Contents
Official campaigns in defense of Julian Assange & WikiLeaks
Here is a list of official campaigns. For a list of unofficial global support groups click here.
Official WikiLeaks Defence fund
The WikiLeaks Defence Fund promotes media and public activities to defend Julian Assange and other WikiLeaks journalists. The Fund supports a dedicated campaign team which works across global media to build support for WikiLeaks and the public's right to know.
The Defence Fund is run by the Courage Foundation – a trust audited by accountants Sterling Partners in the UK for the purpose of providing legal defence and campaign aid to whistleblowers and journalistic sources.
DONATE to the Defence fund:
Upcoming actions in London and in the UK
Emerge Heart
A Spontaneous crowd of international artists joined forces in support of Julian Assange as the UK court considers his extradition to the USA where he faces 175 years in jail. Through analog hacking of murals, performances, photography, drawings and video they stand in solidarity with whistleblowers, journalists and activists being brutally repressed. They are telling these stories in hope to inspire a broad discussion about press freedom and the fragile boundaries of our democracies. https://emergeheart.info/
Art gallery: https://emergeheart.info/s/art
Videos: https://video.emergeheart.info/
Australian Assange Campaign
Our goal is to "to enhance and support the coordination of efforts in protecting the human rights of Australian Journalist, Julian Assange, who is detained overseas"
We Are Millions Photo Campaing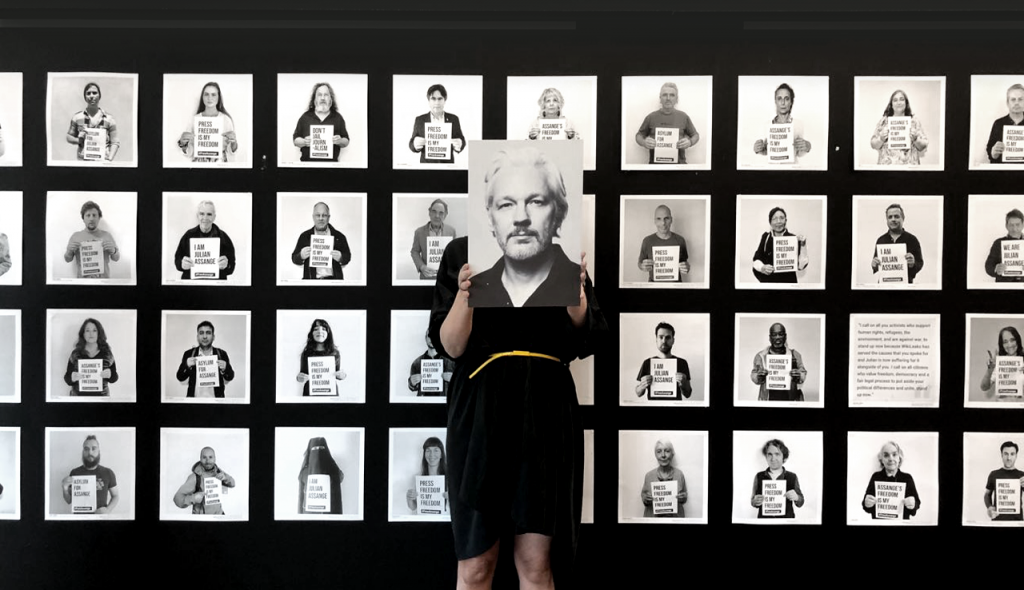 #WeAreMillions is a massive photo campaign to demonstrate global support for WikiLeaks publisher Julian Assange.
We Are Millions features supporters holding signs to express simply and clearly why they are standing up for Julian Assange, whom the US seeks to punish for publishing hundreds of thousands of diplomatic cables and military documents in 2010.