Translate-Traducir-Traduire-Übersetzung Assange & WikiLeaks
English
The default language of the wiki is English.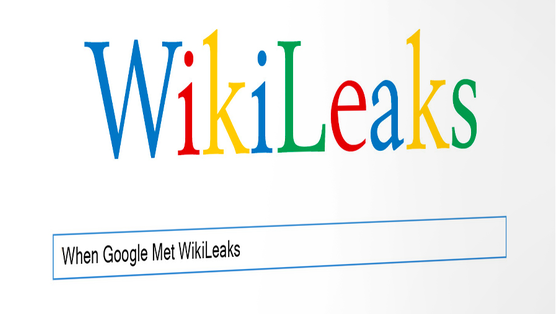 For many people it remains difficult to have a good knowledge of Julian Assange and WikiLeaks and their important contribution to history because of the lack of access to original materials in their languages. In order to overcome this lack and to be less dependent on a fragmented or propangandist press, we can offer translations! If you don't know what to write, translate something you like and share it !
See also the page julian_assange_and_his_work and his work for inspiration Essays, interviews, forewords, Op-ed…Assange in his words
A simple guide to translating a page:
Find one page in English that has missing translations: the languages in the "translation of this page" block on top-right corner are gray, and not

blue

.

Click "edit" (pencil icon) on the English version, and copy the whole content of the page in English. Click "Cancel" under the editor to close the edition page.

Paste the whole content of the page you copied into your favourite online translation tool (deepl.com for instance works really well)

Copy/paste the automated translation in the editor of your choice on your computer, proof-read and improve it.

Back on the wiki, on top of the page you just translated click one of the gray languages. You land on an empty page for the translation.

Click "edit" on that empty translation page, and paste your modified, translated text. Save.. voila!

Make sure to regularly check the original page for modifications, in order to further translate them.
Español
(Es) Para muchas personas sigue siendo difícil tener un buen conocimiento de Julian Assange y WikiLeaks y su importante contribución a la historia debido a la falta de acceso a materiales originales en otras lenguas. Para superar esta carencia y ser menos dependientes de una prensa fragmentada o propagandista, podemos ofrecer traducciones! Si no sabes qué escribir, ¡traduce algo que te guste y compártelo!!
Una simple guía para traducir una página:
Encuentra una página en inglés a la que le falten traducciones: los idiomas en el bloque "traducción de esta página" en la esquina superior derecha son grises, y no

azules

.

Haga clic en "editar" (icono de lápiz) en la versión en inglés, y copie todo el contenido de la página en inglés. Haga clic en "Cancelar" bajo el editor para cerrar la página de edición.

Pegue todo el contenido de la página que ha copiado en su herramienta de traducción online favorita (deepl.com, por ejemplo, funciona muy bien)

Copie/pegue la traducción automática en el editor de su elección en su computadora, revísela y mejórela.

De nuevo en el wiki, en la parte superior de la página que acabas de traducir haz clic en uno de los idiomas grises. Aterrizas en una página vacía para la traducción.

Haz clic en "editar" en esa página de traducción vacía y pega tu texto modificado y traducido. Guardar .. voila!

Asegúrate de revisar regularmente la página original para ver si hay modificaciones, para poder seguir traduciéndolas.
Français
(Fr) Pour beaucoup de personnes il reste difficile d'avoir une bonne connaissance de Julian Assange et de WikiLeaks et de leur importante contribution à l'histoire à cause du manque d'accès aux matériaux originaux en français et d'autres langues. Pour pallier à ce manque et moins dépendre d'une presse parcellaire ou propagandiste, nous pouvons proposer des traductions! Si vous ne savez pas quoi écrire, traduisez quelque chose que vous aimez et partagez ?!
Voir julian_assange_and_his_work
Un guide simple pour traduire une page :
Trouvez une page en anglais dont les traductions sont manquantes : les langues du bloc "traduction de cette page" en haut à droite sont grises, et non

bleues

.

Cliquez sur "edit" (icône en forme de crayon) sur la version anglaise, et copiez tout le contenu de la page en anglais. Cliquez sur "Cancel" sous l'éditeur pour fermer la page d'édition.

Collez tout le contenu de la page que vous avez copiée dans votre outil de traduction en ligne préféré (deepl.com par exemple fonctionne très bien)

Copiez/collez la traduction automatique dans l'éditeur de votre choix sur votre ordinateur, relisez-la et améliorez-la.

De retour sur le wiki, en haut de la page que vous venez de traduire, cliquez sur l'une des langues grises. Vous arrivez sur une page vide pour la traduction.

Cliquez sur "editer" sur cette page de traduction vide, et collez votre texte modifié et traduit. Sauvegardez… voilà !

Assurez-vous de vérifier régulièrement la page d'origine pour y repérer les modifications, afin de les traduire plus tard.
Deutsch
Für viele Menschen bleibt es schwierig, gute Kenntnisse über Julian Assange und WikiLeaks und ihren wichtigen Beitrag zur Geschichte zu haben, da sie keinen Zugang zu Originalmaterialien in anderen Sprachen haben. Um diesen Mangel zu überwinden und um weniger abhängig von einer fragmentierten oder propagandistischen Presse zu sein, können wir Übersetzungen anbieten! Wenn Sie nicht wissen, was Sie schreiben sollen, übersetzen Sie etwas, das Ihnen gefällt und teilen Sie es mit anderen!
Eine einfache Anleitung zum Übersetzen einer Seite:
Finden Sie eine Seite auf Englisch, für die Übersetzungen fehlen: Die Sprachen im Block "Übersetzung dieser Seite" oben rechts sind grau und nicht

blau

.

Klicken Sie in der englischen Version auf "edit" (Bleistift-Symbol) und kopieren Sie den gesamten Inhalt der Seite auf Englisch. Klicken Sie auf "Abbrechen" unter dem Editor, um die Seite der Ausgabe zu schließen.

Fügen Sie den gesamten Inhalt der Seite, die Sie kopiert haben, in Ihr bevorzugtes Online-Übersetzungstool ein (deepl.com funktioniert zum Beispiel sehr gut).

Kopieren/Einfügen der automatisierten Übersetzung im Editor Ihrer Wahl auf Ihrem Computer, Korrekturlesen und Verbessern der Übersetzung.

Zurück im Wiki, oben auf der Seite, die Sie gerade übersetzt haben, klicken Sie auf eine der grauen Sprachen. Sie landen auf einer leeren Seite für die Übersetzung.

Klicken Sie auf "Bearbeiten" auf dieser leeren Übersetzungsseite und fügen Sie Ihren geänderten, übersetzten Text ein. Speichern… voila!

Achten Sie darauf, die Originalseite regelmäßig auf Änderungen zu überprüfen, um sie weiter zu übersetzen.
Русский
Для многих людей по-прежнему трудно иметь доступ к информации о Джулиане Ассанже и WikiLeaks, их важном вкладе в историю, из-за отсутствия перевода оригинальных материалов на их языки. Чтобы исправить этот недостаток и быть менее зависимыми от фрагментированной или пропагандистской прессы, мы предлагаем переводы! Если вы не знаете, что написать, переведите то, что вам нравится, и поделитесь этим!
Простое руководство по переводу страницы:
Найдите одну страницу на английском языке, на которой отсутствуют переводы: языки в блоке "перевод этой страницы" в правом верхнем углу серые, а не синие.

Нажмите кнопку "редактировать" (значок карандаша) на английской версии и скопируйте все содержимое страницы на английский язык. Нажмите кнопку "Отмена" под редактором, чтобы закрыть страницу редактирования.

Вставьте все содержимое скопированной страницы в ваш любимый онлайн-инструмент перевода (deepl.com, например, работает очень хорошо).

Скопируйте/вставьте автоматический перевод в редактор по вашему выбору на вашем компьютере, вычитайте и улучшите его.

Вернитесь в вики, в верхней части страницы, которую Вы только что перевели, нажмите на один из серых языков. Вы приземляетесь на пустую страницу для перевода.

Нажмите "отредактировать" на этой пустой странице перевода и вставьте свой изменённый, переведённый текст. Сохраните… вуаля!

Обязательно регулярно проверяйте оригинальную страницу на наличие изменений, чтобы в дальнейшем переводить их.