Some material produced during the Propaganda Jams:
How Illegal is Assange persecution?
How much does this illegality weight in comparison to the thin varnish of "legality" the Briritsh and US procedure are supposed to bring?
More Orange
Radio Free Assange Sticker
To celebrate and spread around the sound of Radio Free Assange, that was blasting in the gallery during the whole expo.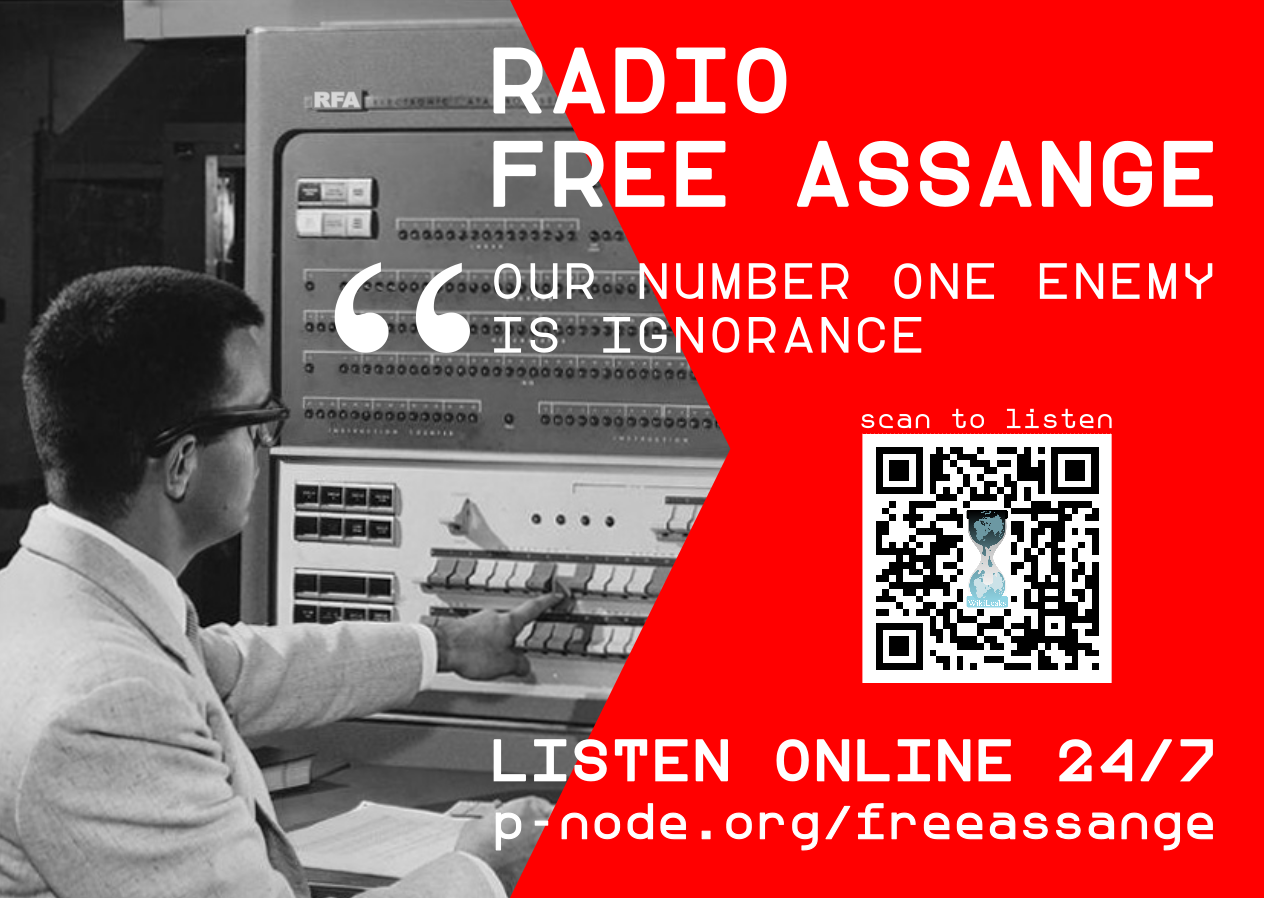 Broadcast of Stella Assange on p-node/Radio Free Assange